Today I have taken part in a charity run. It had been over three years since I last took part in such an organized run. This one was organized by the section in Murcia of "Manos Unidas", which as an NGO which supports people in third world countries.
I has been "only" a 10 km run, but for me it was a test, to see if am, again, fit enough to finish such a run. And it looks like I am: I was able to finish the run in 54 minutes 20 seconds, which means an average speed slightly over 11 km/h. Much better than I expected!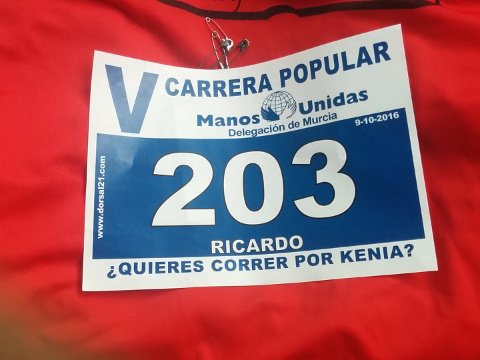 My starting number in the race.